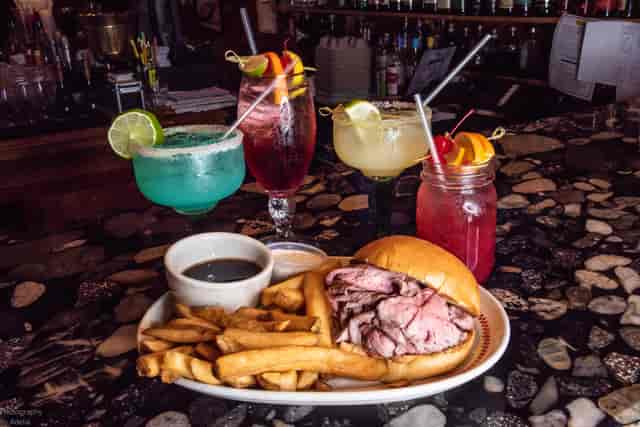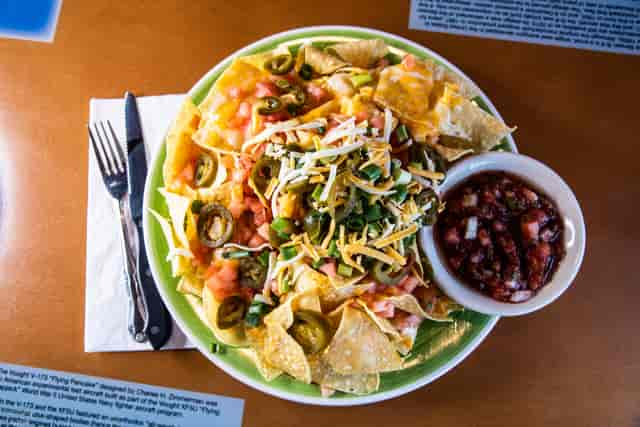 Harry's Bar & Grille
Welcome
Harry's Bar & Grille is a Family owned and run Restaurant in Middleboro, MA. We Are Celebrating our 13th Year in Business in March 2020. Hope you stop by and Visit us.
Traditional Bar Style Pizza made with the highest Quality ingredients. Fresh Dough made daily. We Shred the cheese on site and use the highest quality sauce.
A sandwich or wrap awaits you at Harry's Bar and Grille. From our famous Piper Cub Roast Beef Sandwich, to our Harry's Hanger Wrap, there is something for everybody.
Always Fresh, never Frozen is the Quality difference in our Food. Seafood delivered Fresh Daily. Fresh Beef, Poultry & Vegetables. We make all our food to order so that we can prepare it just the way you like.
Daily Specials
Become a VIP
Receive updates on special events, new menu items, menu reviews, and more!
Daily Specials
Today's Specials
HARRY'S BAR & GRILLE-SPECIALS
Monday, September 21, 2020

1. "SPARKS FLY" PASTRAMI AND SWISS   $12.99
Sliced Pastrami and Swiss Cheese, on Grilled Marble Rye or a Bulky Roll, served with
Fries and Coleslaw
2. "LEAVING ON A JET PLANE" FRIED WHOLE CLAM BASKET $19.99
8oz. Fresh Whole Clams, fried to a Golden Brown, Served with Fries, Onion Rings,
Coleslaw and Homemade Tartar Sauce
3. "BENNIE AND THE JETS" STEW AND SANDWICH  $11.99
Crock Of Homemade Beef Stew And A Grilled Cheese With American Cheese, Bacon 
And Tomato On Your Choice Of Bread
4. "FLY ME TO THE MOON" SEAFOOD CASSEROLE  $21.99
Shrimp, Scallops, and Lobster, baked with Garlic Butter, Jack Cheese, Sherry Wine, 
And Seasoned Crumbs, served with Potato, Vegetable and Cornbread


DESSERT SPECIAL:TRIPLE LAYER TOASTED ALMOND CAKE, 
PUMPKIN TORTE, OR PEANUT BUTTER CUP TORTE $6.99

** DRINK SPECIAL: ROSE LEMONADE $8.50 **
Three Olives Rose Vodka & Pink Lemonade on the rocks with a slice of Lemon
or try a "FROZE" and have it frozen!


SOUP OF DAY: BEEF MINESTRONE SOUP CUP $2.99 BOWL $5.99
CLAM CHOWDER CUP $3.99 BOWL $7.99 
POTATO OF THE DAY: MASHED, FRIES, RICE PILAF OR BAKED BEANS 
VEGETABLE OF THE DAY: FRESH GREEN BEANS OR COLESLAW 

*Consuming Raw or Undercooked Meat, Poultry, Seafood, Shellfish or Eggs May
Increase Your Risk of Foodborne Illness. All Hamburgers & Steak Tips are Cooked to Order.
Please Inform Your Server if a Person in Your Party has a food Allergy*
HARRY'S WILL BE OPEN FOR TAKEOUT,
OUTSIDE SEATING (Weather Permitting) & INSIDE SEATING.
ALCOHOL SERVICE IS AVAILABLE, BUT NO SITTING AT THE
BAR UNTIL FURTHER NOTICE. 11AM-9PM
ORDER ONLINE AT: harrysbarandgrille.com
We Serve Brunch
Brunch is not being served at this time until we open for full service. Thank you!​
Always Fresh. Never Frozen.
Middleborough, MA
407 W Grove St.
Middleborough, MA 02346

Hours
Monday - Sunday:
11:00 am - 9:00 pm